It was International Womens Day yesterday (wooo!) and at work we decided that we would all choose and share women who inspire us daily : )
And it was a tough one for me, as I must admit that I could off the top of my head could think of many - but all male. But it really was a matter of thinking about it more seriously, and I came away thinking well actually no, I have many women who inspire me.
LIFE
I would be doing an injustice to my family if I didn't start off my family. As both sides of my family (Mother and Father) are very much matriarchal families. With one side of my family being Indians, you can bet that we have some very strong female personalities... which I love : ) From my mother to my grandmothers, aunties and female cousins, they inspire me to be a strong female everyday. And the best compliment I have ever received from extended families is that I am exactly like my Atta (Dad's Mum) and Ham (Mum's Grandmother) - strong, proud, confident women.
(One of my favourite photos of my Atta - the one in the middle, sitting in between my Grandfather and a Chinese artist).
CREATIVITY
For creativity I took the interoperation quite literally, and I chose to share this lovely women as my inspiration yesterday at work.
Shauna Haider
(
Nubby Twiglet
) is a constant inspiration to me. From her slightly off centre style and amazing design skills, to the way she is so free with sharing her abundance of knowledge and information on all things related to the creative industries. Nubby runs and own her own blog and visual communications company, whose incredible portfolio includes online shoe haven,
Solestruck
. Whenever I'm feeling blah and need a little pep of creativity, I head straight to Nubby's blog! It helps me get invigorated and stay motivated with my own ventures and creative outputs.
I am also going to add M.I.A
to this sub list.
M.I.A
will always be a strong influence to me in a creative/artistic way. Purely because I think the way she combines her Indian influences from her childhood and background (she's Tamil like me, woo!) and everything western in terms of beats and production skills is just so seamless and ingenious to me! She's also so fearless with the way she dresses and carries herself. Always in bright prints and colours, M.I.A is rocking some of the trendiest things before we even knew it would be in. She continues to push the PC boundaries in terms of her music and lyrics and is able to shed light on the world's issues in her own creative way. Plus, performing full term preggers at the Grammy's alongside some of Hip Hops biggest names, will always get a vote from me.
PROFESSIONAL/BUSINESS
Without a doubt and possibly quite cliche, my professional inspiration is
Kelly Cutrone
. Why beat around the bush or try and pick something here ? She is an amazing business lady specialising in PR and Fashion. I am inspired by how she is able to have a work/life balance and not apologise for enjoying it too. Her realistic expectations and approach to brands and labels is also something that I affiliate with. She has a deeper appreciation for brands and strives to bring them every bit of success she knows they deserve. also came to learn that Kelly also has this insane love affair with music too, and in that sense I also admire her convictions to be involved in both industries with equal strength and creativity. Something I strive to achieve on this massive journey I am taking with my career.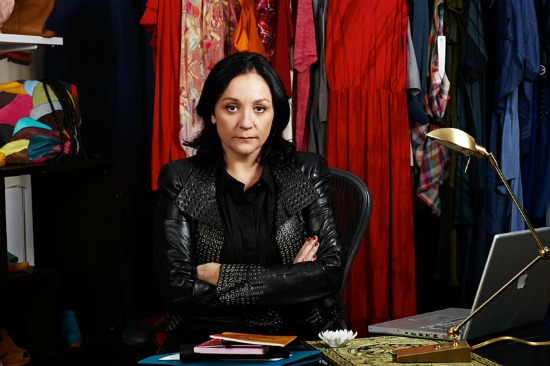 ****notice how they all wear black & red?
Yeah... I need to add more red to my wardrobe.
Happy International Women's Day!
Who is your inspiration?
Tell me all about them and share it at the Facebook page
here
.
TUMBLR • TWITTER • BLOGLOVIN • FB LOVE