I recently gained another two followers.. I am definitely slowly taking over the world. ;)
In other news.. I have been swampped! with huge amounts of projects and assignments.. I just handed it in my Kanye West/Kid Cudi & Indie music essay.. (oh yes, I love my degree). Can you believe it, I handed it in
HOURS
! before it was actually due..
I know.. I am also slightly impressed with myself.
OFF TO A WAREHOUSE PARTY TONIGHT!
So that's exciting, and I found out that a recent find/favourite band of mine are playing there tonight: DZ! who I talk about
here
.
Thinking of wearing what I call my valley uniform.
1. Tights/Leggings
2. All black Converse
3. Black short skirt
with a lil twist:
4. Lace long sleeved shirt
5. Thrifted Lilac Blazer ---hopefully I shall take some pics :)
BEING SLIGHTLY INSPIRED BY A FELLOW BLOGGER:
CHRISTERIC
All images from Christeric, found on her blog.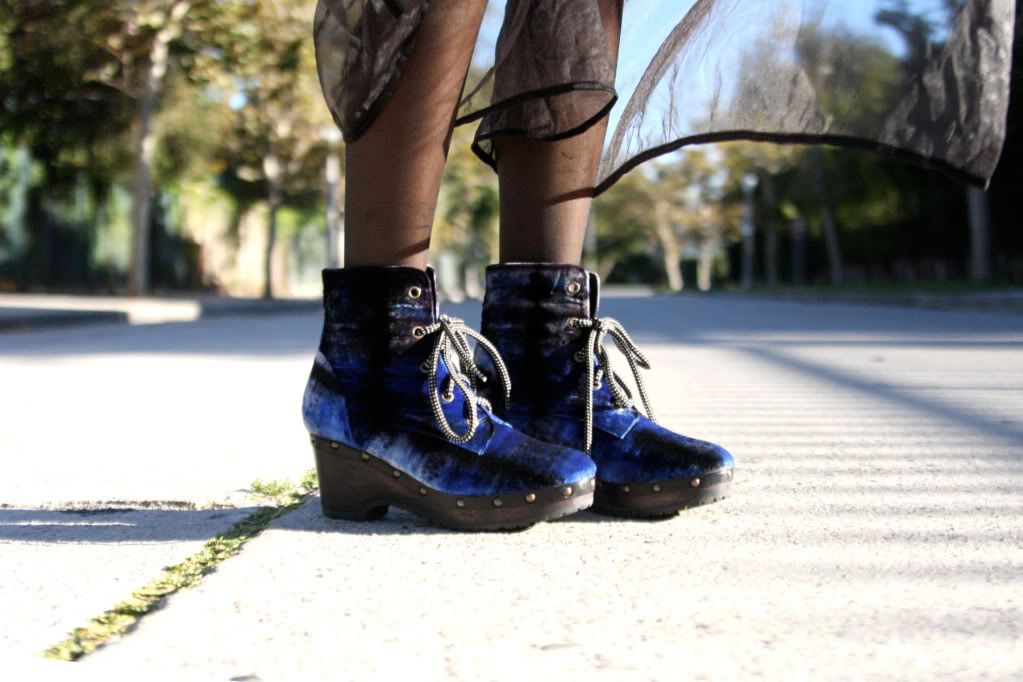 these images found on weheartit.com
after watching hours of The Rachel Zoe Project.. I have finally seen a shot of her hairstylist doing her hair. and now know how to create the perfect frame for curly hair! YAY
... I am pretty excited abt this development.
** for those who are interested:
I wrote an essay about how it is increasingly becoming a trend for Hip Hop artists to collaborate with Indie musicians - everyone should have heard abt the Kanye and Bon Iver collab by now (
I KNOW! I CANT WAIT EITHER!!!)
Also you got Kid Cudi working with Vampire Weekend and Best Coast.
Some terminology
- resistance against the stereotypes of hip hop culture and social structure.
- incorporation of indie commodities
But then again..us Aussies shouldn't really be surprised at this.
We had Bliss N Eso collaborating with Angus and Julia Stone wayyyyy before this. And can I just say.. Lupe Fiasco is definitely in my opinion the one who started the movement wayyyyy back in '07.
MARK MY WORDS
There is definitely a genre/subculture forming around the combination of hip hop & indie.
And Australia's is the hip hop/indie marketers dream!
We love our hip hop
AND
our indie like nobodies business.
Some might call this "bricolage" > hipster actually.
Which brings me to this:
http://www.latfh.com/
(check it.. its hilarious)
Do you think you belong to a clique/subculture? If so what is it?
Leave the comments
below.
AGAIN THANKS SO MUCH FOR THE READERSHIP!
kazz; xo amped+dangerous.