so i has been lusting over this lil beauty for a while now..
via smokeeye fashion blog
i have also seen variations of it around the blogosphere.. but this sorta bracelet and ring combination is not so new for moi, as its quite Indian in origin - you can see a lot of Indian brides wearing similar jewelery creations on their wedding days..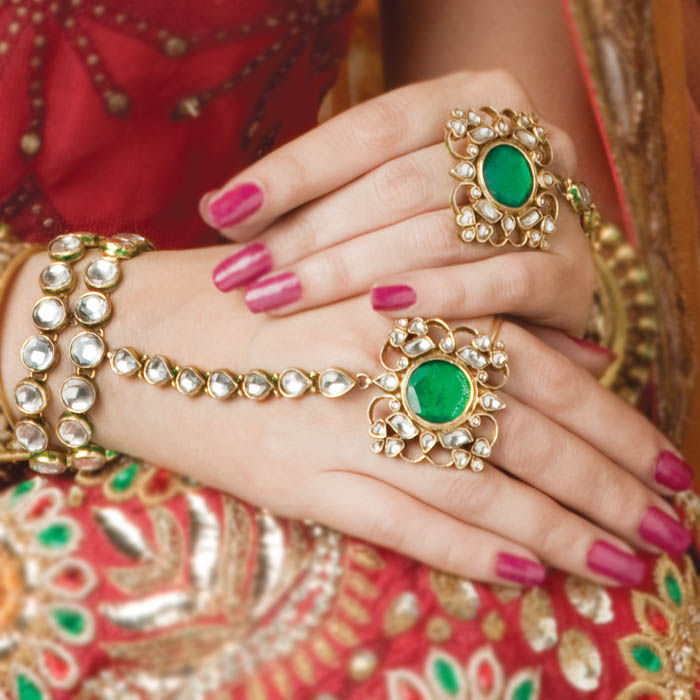 so i finally went to Beads and Beads in the city yesterday and got my stuff to make this :)
i am quite excited, as i always am... haha
will be quite a toned down version.. so i can wear it tonight, to yet another THREADED!!!!!
wooooooooot! where i will be doing another makeup and hair session :)
i will hopefully will be getting more cool pics, and as i am going to be staying there for longer i cant wait to party it up!
okay okay, enough of that - so look out for my tutorial (kinda) on that bracelet ring combo soon..
and here is the haul from yesterdays epic shopping trip. haha
gahhh the quality is crap.. the camera just didint focus :(
but soon, I will have a legit camera to take photos from!
+
awesome sheer love heart stockings from
Sporstgirl
+ finally...
my ear phones broke.. so i had to go and get new ones. lol
from JB Hi-Fi
wow, this was a massive fail at blogging.
but i am highly procrastinating.. and it is effective.
kazz; xo amped+dangerous.