as mentioned in previous blogposts, i am soo sooo busy these past couple of weeks due to a lil thing called university. so there hasnt been much news on moi's part. actually that plus work too.. which i am doing what feels like every night. however it is the easter holidays/mid-sem break, so i have a week to chillax. unfortunately some idiot up in my univeristy's PR department felt that it was highly appropriate to organise an online exam on in the middle of the mid sem break. as such i am trying to cram studytime for this exam and another one this whole week. which i am trying to do fit in on top of social acitivties hahaha. where are my priorities.
anywhooo on to the favourites!
MUSIC
1. Tighten Up - The Black Keys

The Black Keys are a new find, and they are AMAZINNNNNNG
I love the vintage sounding rock themes and melodies, and I just cant get enough of this song, its just sooo good, definitely been listening to this dynamic duo a fair bit. So, THANKS TRIPLE J
2. Constellations - Darwin Deez
These lines sum it all
"are there patterns in our skies, are patterns only in our eyes?"
the first couple of lines from this song toootally sucks you in, and the man's voice is absolutely beautiful. actually so is his face (:
3. We No Speak No Americano - Yolanda Be Cool + DCup
if you are a triple J head, like I am and the thousands of others in australia (heads up international readers: you can totallllyy stream it online www.triplej.net.au) there is no way you have missed this greaaaat party song! it is soooo coool, really gets you dancing and pumped for a night out. and that is how i suggest you serve it. whilst you get ready for the mayhem that is the valley.
4. Animals - Miike Snow (prod. by Mark Ronson)
I heart Mark Ronson (although most of his songs doo sound similar, but oh well the man is still a genius. this song is equally as genius, its a remix/re-production of Miike Snow's Animals (errr, duhh) and it is sooo sooo good. this song has been a repeat when i am walking to work. it has a bit of jamaican reggae feel and some creepy awesome lyrics. so this song WINS.
and lastly...
5. All My Fault - Nicholas Roy
this is a new triple j unearth find.
triple j you work my world - this was free and so was a couple of other Nicholas Roy songs, which also win at life. they are very SIA/BJORK feel, maybe not. anyway they are all very fresh sounding, which is a godsend amongst all the repetitive beats/melody that is pop music. (:
this song is soo earthy and deep. nice to hear a man talking abt heartbreal so honestly, actually thats what i feel with Mr Roy, his songs are very honest and relatable..
anywhooo check this man out, he is/will be a rising star in aussie music.the next laura marling if you will.
COOKING
image via: juliachild'srecipes/tumblr.com
yes, i have been cooking like mad lately, partly due to the fact that my mother has made me to fend for myself, and partly because i have found soo much inspiration from a new podcast subscription: Poh's Kitchen. this show is awesommeeee and I love that Poh cooks authentic Malaysian food, as I am half Malaysian-Indian i miss my malaysian food. and because there aren't really any good/authentic malaysian restaurants - I choose to cook it instead. so, what i have been cooking?
i have had a go at: Chocoalte E'clairs, which my friends devoured;
last night I had a go at Chicken and Vegetable Rendang served with Coconut and Pandan Rice;
and I am attempting the Japanese curry once again! (:
NOM NOM NOM
... oh also i might as well mention it here and now. but me and friends had an epic easter breakfast this past monday. and for that me and kayls cooked everything FROM SCRATCH WHICH I AM MOST PROUD OF! the story + pictures on that in a blog post coming soon.
MAKEEEEEE-UP!
oh gosh, where do i start? alot of makeup revelations this march.
here goes:
1. M.A.C's Studio Fix Liquid Foundation: NC40
as i am now employed i could no longer go without the apropriate foundation.
as i say to a lot of people, foundation is one thing
YOU SHOULD NOT SKIMP ON PEOPLE!!
seriously, everything else you can go cheap, but a good foundation is a must. now, i am not saying everyone needs to go out and buy your heart out at M.A.C (although i would love to do that)
for me, you could probably get yourself covergirl/or any drugstore brand makeup and be fine, but it so happens that M.A.C's studio fix liquid is my perfect foundation. I am in the colour NC40. it gives me flawless coverage. It does not break me out and lasts a looooong time, so def worth the money. I use it religiously.
i might do a foundation routine post, if i have time to show you guys how to properly foundation that will also save mooolah! (:
2. Bronzer/Countour - CoverGirl TruBlend Bronzer
Bronzer, ohhh good ol' bronzer.
I have had this particular Bronzer for over 4 years, it has lasted me that long.. and is like the perfect contour colour for me. haha.. but seriously cant wait to get a new one. buttt, as we get into winter i have been using bronzer a lot more as a contour colour and nothing else. just contouring. now if you have noo idea what contouring is, just youtube it mate. there are heaps of tutorials on showing you how to contour effectively.i have seriously been religiously using foundation and bronzer only as my routine for the mornings.
3. Block Eyeshadow - particularly Grey/Black
I havent been using eye shadow that much in the past months, just my lil 50's eyeliner look. but this month i was reaallly into wearing a block of eyeshadow colour and just that as my eye makeup routine. and nothing else, not even eyeliner or mascara. this is seriously easy! and looks quite chic if you use the right colours. which in my case has been Bloom's Eye Shadow in Ash. I have had this eye shadow forrrr ever, but i have slowly made a dint in it from using like everyday this month. (just in the lid area guys, no more). actually i think it has something to do with my obsession of TV show: Skins - i must be subconsciously channeling Effy Stonem.
4. Lucas Paw Paw Ointment
image via: tracy beauty blogspehere
oh my god, if you do not have this miracle ointment as part of your makeup/beauty collection, you are literally commiting sacrilidge. this inexpensive wonder has sooo many amazing uses. some of these uses i give credit to magazines and blogs too.
4.1 so most obviously you can use LPPO as lip balm. (booorrring, move on)
4.2 as a substitute to create the M.A.C Glass eye shadow look. ie. the glossy tar looking eyeshadow look. so what you do is slap on some black eyeshadow, and then on top of that you put this on, and it gives youperfect runway makeup look, i tried it one night and its soo good. alot of ppl suggest using lip gloss for that look. but um ew. that makes your eye all sticky. where LPPO does not. go on give it a try.
4.3 make up remover! amazingggg stubborn eye makeup remover!
4.4 use as a highlight, but beware: if you already have oily skin.. refrain from using this as highlight lol.
4.5 improves dry/patchy/irregular skin
5. Pastel Nail Colours!!!!!!
the choice for winter colour, instead of boring burgundy and black.
I have been wearing Australis' Peek-A-Boo (left)
and Ulta3 Nail Colour in Spring Fligh (right) which only cost me $2
TV SHOWS
i have been religiously watching these shows (:
1. Gossip Girl, um YAY
2. Greek - seriously watch it
3. Survivor Heroes Vs Villains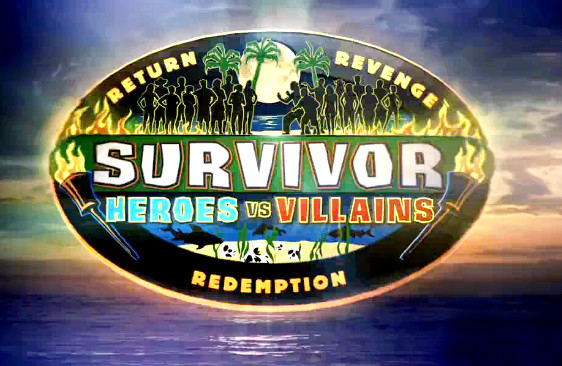 4. America's Next Top Model Season 14 !!!!!
that is all so far i think..
i am now off to work. BOOO!
hope its a good shift though.
have a gooooood week peeps.
kazz; xo
amped+dangerous.