I see three types of shoes going all the rage at the moment.
Creepers
,
Doc Martens
& these mid heel boots. Yep, I definitely see that al three are winter shoes but hey, we Australians are always chasing our seasons! Why should it be any different with our footwear.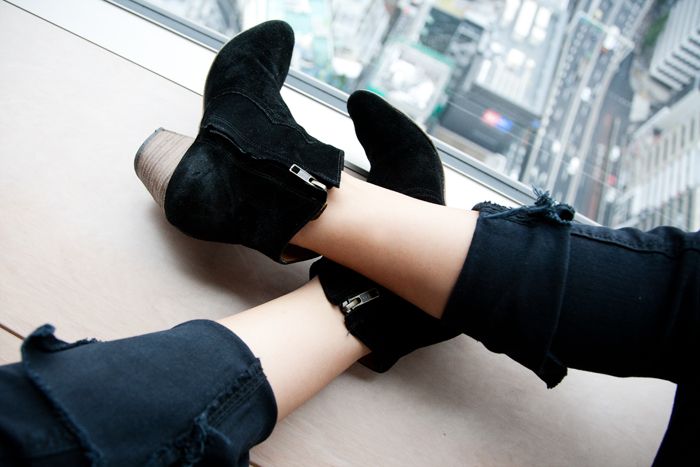 TOPSHOP CHELSEA BOOTS • RUMI'S ISABEL MARRANT BOOTS
Doc Martens
have aways been around and kicking, so thats not really trending.
Creepers
, I think is a selective style - I love them on other people, but you won't catch me wearing them anytime soon ;)
But these super cute "
am I a heel??; am I boot??
" shoes are definitely a trending favourite.
AIMEE IN THAKOON ANKLE BOOT • KATE BOSWORTH IN ISABLE MARRANT
The early adopters among us have found their pair possibly at
Topshop
in the name of the
Allegra boot
(
no longer available but there are so many more fabulous options
,
pictured below
), or perhaps the
Dolcetta's over at Urban Outfitter's
(
picture below
)**. But our middle laggers aren't left behind, thanks to
Sportsgirl
keeping their mid heel boots still on sale :)
**Is the ease of online shopping anymore evident than now...
These shoes most definitely remind me of
Rumi Neely
from
Fashion Toast
. I think she rocks these like no one else. Rumi has the perfect balance of western/boho with these shoes. So for inspiration as to what to ear these bootie beauties, head over to Fashion Toast as you will not be disappointed.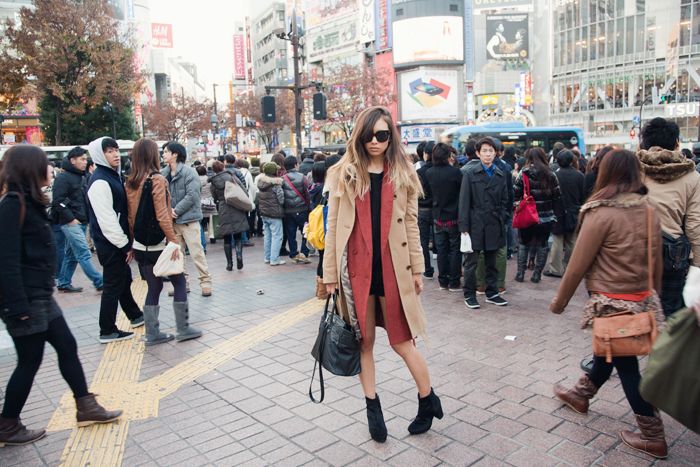 Or if you got the simple mid heel boot down, then why not take a page from (my other favourite boot tooting blogger)
Karen B. from Where Did You Get That
. She does sparkly, animal print and vintage oh so well.
I am a big fan of this style. I think they are super comfy, stylish all while adding a couple extra centimetres to the height (which in my case is very much needed). I think with the festival season that is very much underway, these mid heel boots are the per-fect accessory. Rough and tough for any weather and will protect you from the lamest mosher.
So for your own pair of these mid heel boots try these (the link below take you straight to the store):
As always,
Mucho Grande Love!
XOXO
TUMBLR
//
TWITTER
//
BLOGLOVIN
//
FACEBOOK LOVE
IMAGES
:
Jade Danielle FBF
•
Fashion Toast
x2 •
Song of Style
•
The Style Posse
•
Celebrity Fashion On Sugar
•
hyvetvdn
•
Fashion Toast
x3 •
Where Did You Get That
x4 •